Region 5 (Midlands) Technical Training
9th December 2018 11:00 to 14:00 @ Leicester Taekwon-Do Academy
view map
UK ITF™ Technical Training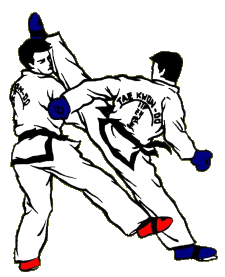 Technical Training - Region 5 Midlands
In line with UK ITF procedures we have scheduled a technical training session. This will be overseen by your regional representation. Open to UK ITF Degree members, any student wishing to promote should attend these sessions.
Attendance cards can be down loaded here, please ask the instructor to sign after the session
All grades (age 8+) - 11am to 1pm
Red belts and above - 1pm to 2pm
Your instructor will advise when your applicable for promotion. You are also required to have in place current membership and insurance.